Quality Assurance: Those of you contemplating the arrival of a new system can take comfort with the fact that before you ever see your new Solarscope filter Company Seven will have inspected it and verified the proper performance and cosmetic qualities of every newly arrived component. We do this to insure you obtain the most perfect example of the product that our experience shows is possible; this guarantee comes from Company Seven a proven and highly credible presence operating under the same management in the astronomy and defense communities for decades.

Service Or Repair: Solarscope filters and telescopes sold to you by Company Seven are quite durable and generally need no extraordinary maintenance if operated per the instructions that we provide. However, these products can be supported by us should service or repair ever become necessary.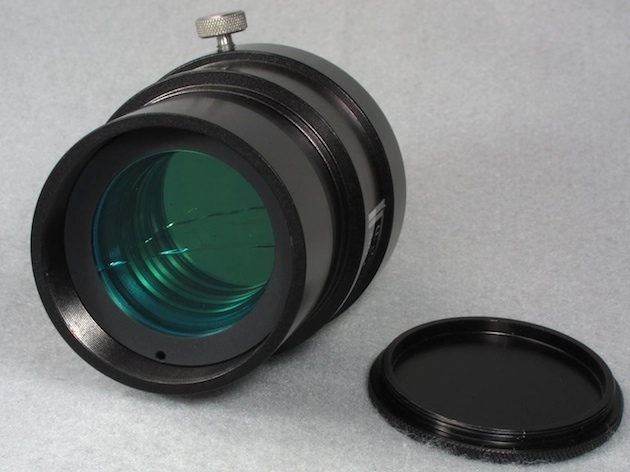 Furthermore, Company Seven will can clean the filter components and perform routine maintenance for you, this tends to alleviate our customers concerns about doing so themselves.
Left: Solarscope DSF-100 component broken and in need of repair; this happened just a couple of weeks before the Winter Star Party!
What other Solarscope retailer in the Americas could get you up and running, and do it so quickly?
Those who acquired the unit through us may obtain remedy under warranty by simply returning the component to Company Seven in Maryland. You may bring it to our showroom. Or, to arrange any return contact us preferably by E-Mail to obtain a Return Authorization and instructions of how to proceed.
Return to our Solarscope Index Page