Cyanogen "Maxim DL/CCD with Earth Centered Universe (ECU) Software, Version 2.0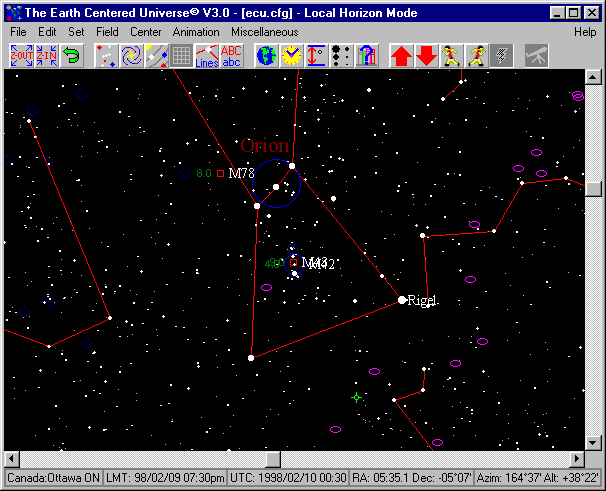 CCD Control and Image Processing with "Earth Centered Universe Planetarim" Software
Cyanogen MaxIm DL/CCD software can be purchased together with Earth Centered Universe planetarium software for only $399! Complete with the "Guide Star Catalog" packaged on CD-ROM media, ECU can be used to steer computer-controlled telescopes, or to display the telescope position via the position feed bck from the telescope mount shaft encoders.
This special offer is only available when you purchase MaxIm DL/CCD and ECU at the same time.
ECU also continues to be sold separately for $55.
A downloadable shareware version of ECU is also available from Nova Astronomic's web site however, the shareware version does not include telescope control or the Guide Star Catalog.