Diffraction Limited "Quick Fringe" Software, Version 2.0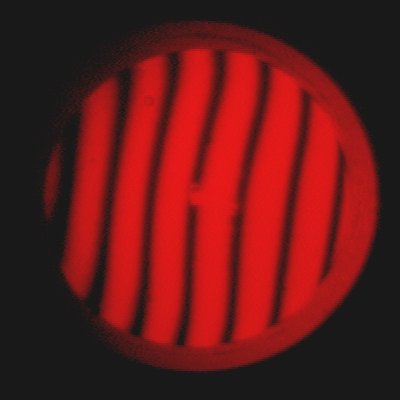 Interferometry analysis software at a less than astronomical price!
Quick Fringe is software designed for use by scientists, engineers and technicians who need powerful yet easy to use fringe analysis capability in order to determine Peak-to-Valley and RMS aberration of optical systems or components. Features include direct video frame capture, and automatic fringe tracing for rapid analysis. The operator may subtract tilt, power, astigmatism, coma and spherical aberration at the click of a button.
Quick-Fringe Features:
Directly supports "ImageNation" Model CX100 video frame grabber card.

Easy-to-use, graphical user interface.

Set circular, elliptical, or polygon aperature and obstruction.

Automatic fringe tracing.

Manual fringe editing with a mouse.

Fringe analysis.

Subtract aberrations.

Display RMS, Peak-Valley, Strehl ratio, aberrations.

Display modes include:

Isometric plot,
Contour plot,
Line profile,
Synthetic Fringe,
Fringe centers.

Print graphical test reports on HP LaserJet printers.

Quick Fringe software is year 2000 compliant.
Quick Fringe runs under DOS and requires a 386 or higher PC-compatible computer with mouse and VGA display (VESA recommended), and a standard PC parallel port.
Please note that we do expect to introduce a Windows compatible version of this program in March of year 2000.
---
Click to Download Quick Fringe Demo as a Zip file.

Unzip the program onto your computer hard disk, and then type "qdemo" at the DOS prompt. The program will then prompt you for your video screen type (usually VESA), and then it will automatically load an interferogram, trace the fringes, and analyze the wavefront.

Once the program has finished demonstrating the analysis, then you can use the computer mouse to access and select a variety of menus and functions.